Facebook has announced a new policy that should cut down on
a lot of spammy garbage from your timeline. Going forward, all posts that ask
users to engage with them in any way will be demoted and buried out of view.
Spammy posts that goad users into interacting with likes,
shares, comments, and other actions. For example, "LIKE this if you're an
Aries!" This tactic, known as "engagement bait," seeks to take advantage of FB
News Feed algorithm by boosting engagement in order to get greater reach.
So, starting from this week, Facebook will begin demoting
individual posts from people and Pages that use engagement bait. Facebook is
currently giving a warning period to publisher's time to adapt and stop their
engagement baiting techniques before rolling out the changes.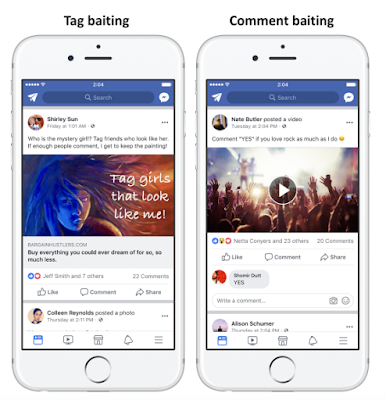 Pages who continue to do so will see significantly reduced
reach for their posts and eventually the entire page itself.