This is going to be a simple tutorial on how to fix Android Keyboard not working. It is annoying if you are currently experiencing such problem but there is always a fix.
Solution 1: Restart The Keyboard
Restarting the keyboard can be very effective in solving the problem.
Go to the Settings menu of the device
Scroll down to the Apps section and Tap on Application Manager
Swipe to go to the "All" tab
Now look for the app Android Keyboard and tap on it 5.
Now tap on Force Stop to stop the keyboard Exit the app and restart your device.
Solution 2: Restart The Device
A device reboot can solve basic app problems and can fix simple glitches in the device. Reboot your smartphone device and check if its fixed.
Solution 3: Clear Cache and Data For Keyboard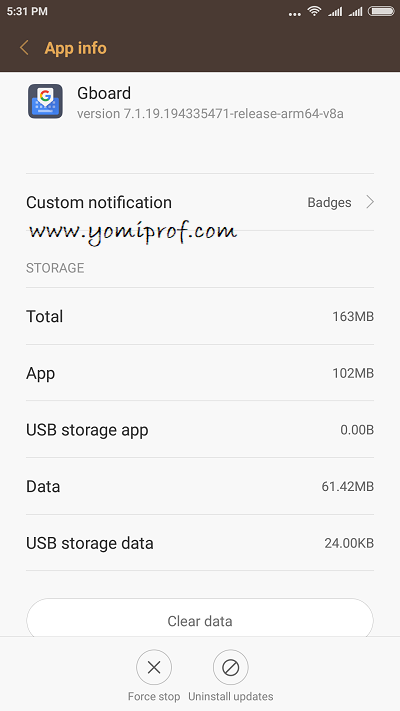 1. Go to the Settings menu of your device
2. Tap on Application Manager which is under the apps section
3. Swipe to the tab which includes "All" apps
Now look for the keyboard app. It can be Android Keyboard or the keyboard that you are using if you have installed a third-party keyboard or if you have the manufacturer skin on top of the stock Android.
4.Tap on the keyboard app
5. Tap on Clear Cache
6. Now tap on Clear Data
7. Tap on OK to confirm
Restart your device and check if the keyboard is working properly now.
Solution 4: Update Your Android Keyboard.
If you are using Google Keyboard, the problem can be fix by simply updating your keyboard. Simply go to google play store, search for your keyboard to see if there is an update available for it.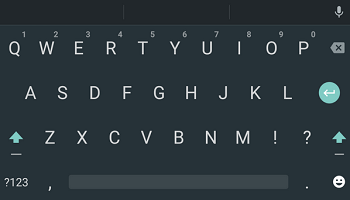 Solution 5: Reset The Keyboard Settings (Samsung Users)
If you are a Samsung user, the solution below will be handy for you.
1. Go to the Settings menu of your device
2. Look under System for Language and Input and tap on it
3. Tap on Samsung Keyboard
4. Now scroll down and tap on Reset Settings
Solution 6: Update Your Device Software.
Most of the problem experienced on our Android devices can easily be fix by update device software. Go to settings>>About Phone and check if update is available for your device.
Solution 7: Use a Third Party Keyboard.
Its not a most to use your default keyboard, you can simply switch keyboard and all your keybard problem will be solved. Check Google play store for a suitable keyboard like Swiftkey etc and install. Set it as your default keyboard and you are good to go.
Let us know if this article help.