Android internal storage – If your Android smartphone always get "memory is not enough", or "you are running out of memory" then you need this.
Or perhaps you are using an android device with smaller onboard storage; you can simply use this as an alternative to boost your internal memory.
Adoptable Storage allows the Android OS to format an external storage media as a permanent internal storage. The data on the adopted SD card is encrypted and it can't be mounted on another device.
What is Adoptable Storage?
It allows a removable microSD card installed on an Android phone to be used as the internal storage. This way, you'll never have to face the issue of insufficient memory space again.
How to Use Micro SDcard as Default Android Internal Storage
The process is pretty simple to understand so you don't have to crack your brain.
Step 1: Insert Your micro SDcard and wait for it to be detected.
Step 2: Open settings and go to storage section
Step 3: Tap the name of your SDcard>> Tap the three vertical dots on the top right corner of the screen>> Go to Storage setting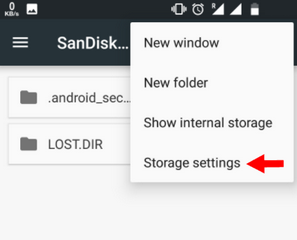 Step 4: Choose Format as Internal option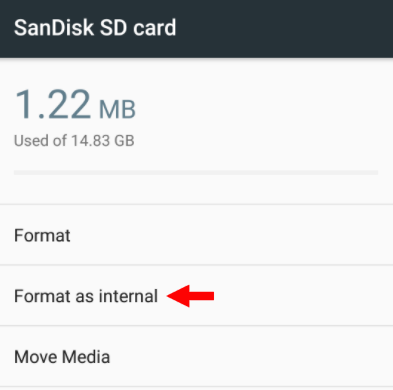 Step 5: Tap Erase & Format if you want to format your SD card as internal storage.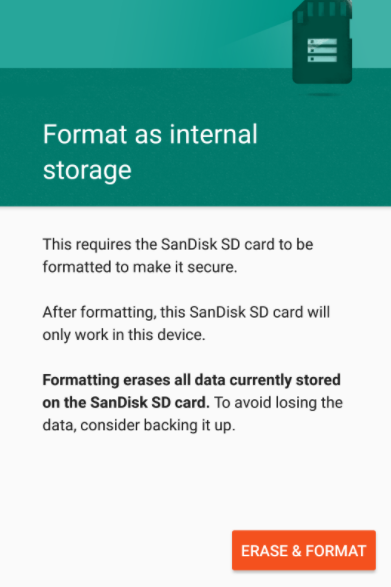 Step 6: You will be notified if Android finds that your SD card is slow. Tap OK to continue.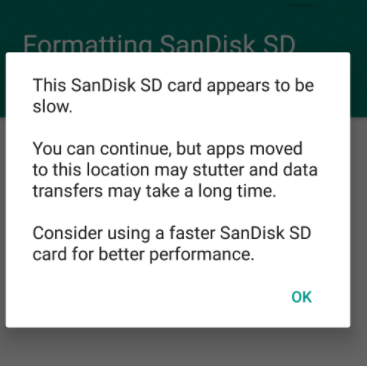 Step 7: You can move your data to the new storage by choosing now or later; wait for the process to complete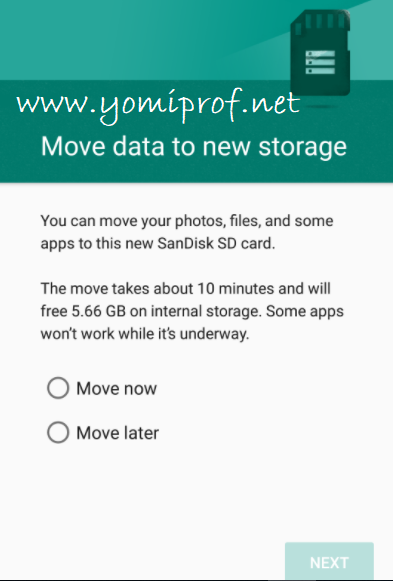 Step 8: Tap Done to finish storage adoption process for your SD card.
Once the process is complete, you now have the freedom to use your SDcard as default internal memory.
Note: it's not swappable like the portable SD cards. So, don't remove it without using the Eject option. Removing it may cause error on your device.
How to Revert The Process and Make Your SDcard Portable Again?
>>Follow the steps above until step 3
>>Tap format as Portable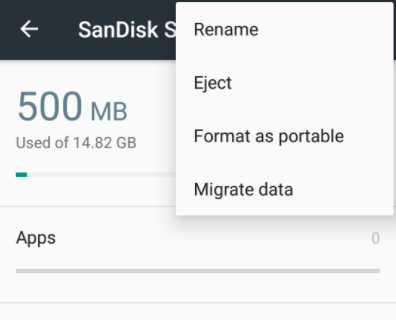 >>Click format. Wait for the process to complete and your SD card will be portable again.
Source: Yomiprof