Though Google has not been consistent with Android distribution numbers, after skipping March and June… Now we have July released.
It appears Android Oreo is now installed on more phones compared to May distribution number. The number of handsets with Android Oreo climbed up to 12.2%; which shows a 5.2% significant change compared to what we had in May.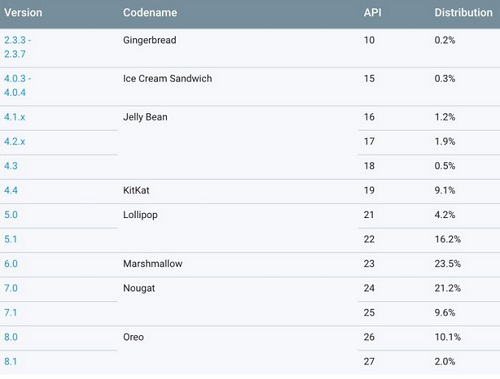 Meanwhile, Android Nougat on the other hand, has proved to be the most widely used version of Android and has a market share of 30.8% combining both the Android 7.0 and the Android 7.1 versions.
Marshmallow fell 2 percentage points to 23.5%, with Lollipop 5.0 and 5.1 merging for 20.4%. KitKat is at 9.1% and Jelly Bean fell to 3.6%. Meanwhile, Ice Cream Sandwich is at 0.3% and Gingerbread at 0.2%.
The latest Android distribution table was compiled based on all the devices that visited the Google Play Store over the last month.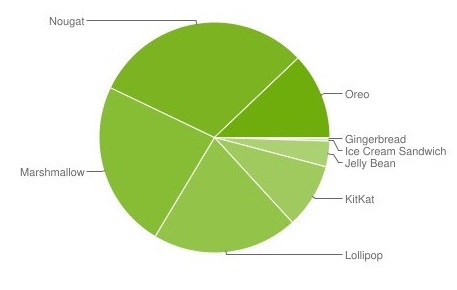 It appears a lot of Android users no longer care about updating their OS. Some don't even know the OS version they are running.
I still find it difficult to believe that the 0.3% and 0.2% running Sandwich and Gingerbread OS don't even know if they are using an android phone or not… maybe, just maybe it should be scrapped.
When last did you receive an update on your android phone?