Yesterday, we shared with you the alleged upcoming Nokia phone with 5 camera with Led flash, but due to the image's low quality, the veracity of the leak was unclear.
We currently don't know if this is Nokia 9 or Nokia 10 but it's a Nokia phone with a model no TA-1094, a machine everyone will love that sports 5 Zeist certified camera with a Led flash.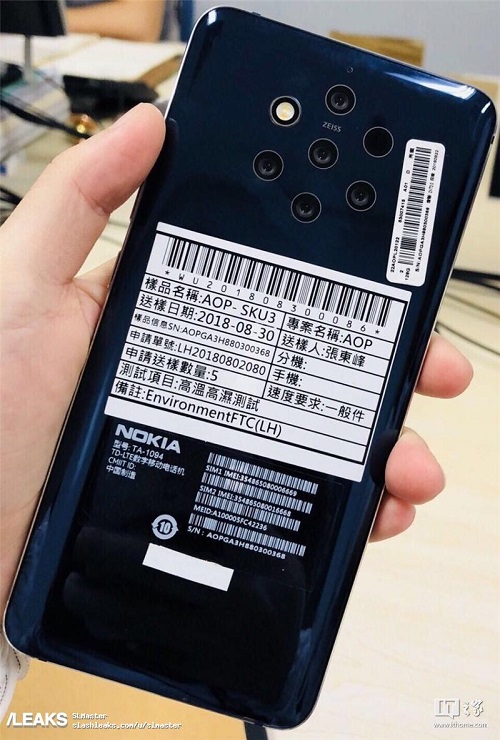 As it is, we don't know if this is Photoshop or not, it's unclear what exact function each camera sensor will adopt.there's no information as to when Nokia's flagship can be expected to go official.
… but you should be wondering, what will you do with 5 camera smartphone?