I think I'm enjoying my
PayPal account
without the use of
any vpn now even though there is still some limitation attached to it, let's
just hope it will be lifted in due course. To those who have been finding it
difficult to use their Master Debit card
to verify their PayPal account, just make sure you have some money inside your
account before it will be verified. I used GTB Debit Master Card and it display
error because the
account was empty; last night, I used my Zenith account and
it was verified even though they later refunded the money they deducted from
it.
This morning I'll quickly share with you 3 most have app for
your Android, Window, and iOS this week. You just have to download this app to
your device.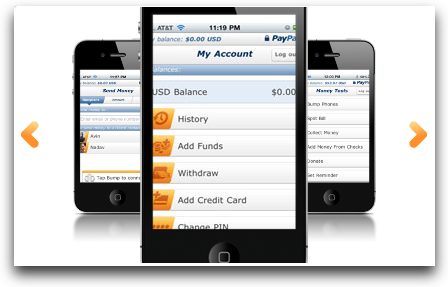 ==>
PayPay App
: This app is available for iOS, Android and
Window mobile. It is a most have app for your device. Do you know you can
easily upgrade your PDproxy that is still rocking with Airtel network just by
having this app install on your mobile directly.
To download for Andriod click
here
,
Download for Window mobile
here
==>
Konga App
: Those who love to shop online can now have
konga app directly installed on their mobile that will keep them glued with
uptodate info on the latest price drop in goods and electronic. Remember
delivery world wide is now free. Click
here
to download Konga App for your
Android
==>
Jumia App
: Jumia is not left out in these as one of
the largest online ecommerce site in Africa. To make it easier for her
customer, they launched their app for android. The app will give you daily
notification of special offers, promos, detailed product description, and you'll
be able manage your shopping bag and lot more. You can download it
here
Shopping online just took a new shape.. don't be left out!