You must have heard of flaim, a messaging app launched a week ago in Nigeria, that gives subscribers free 750MB on the four major network in NG.
Some of you must have even gotten more than the required amount of data the messaging app promised but it will interest you to know that in the first week of flaim launch in Nigeria it got over 100,000 download.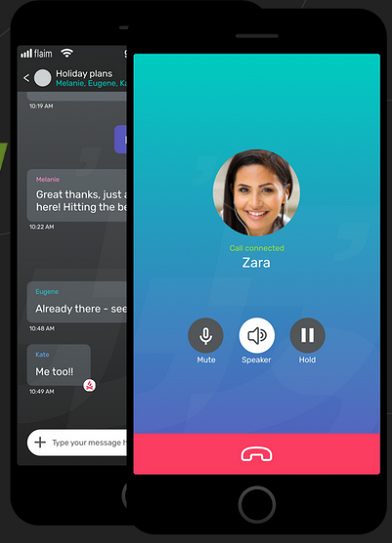 Flaim is a messaging app (sooner or later will replace WhatsApp messenger) designed as a new messaging solution to replace outdated and unsecure apps on the market.
 "Flaim users will have complete power over what they share, when they share it and with whom." Said the promoter.
So, whether it's sending messages to friends or family, making international or domestic calls, or simply just sharing content with a fellow user, they can do so without worrying about privacy. Users can also 'burn' or delete messages instantly, ensuring that nothing is ever sent in error, and private communications can never be discovered on a handset by a third party."
Launching with four leading carriers in Nigeria, flaim's owners say it is set to become one of the fastest growing apps in the country.
The UI is simple, you can add friends, invite friends, make video and audio calls.
Features of flaim
• Video and voice calling
• Two way message delete
• Multimedia messaging: share video, text and voice messages
• Group chat & call
• Highest level encryption; everything you say and do is totally private!
You can download it from itunes store and Google playstore.
Let us know if they still give you free MB