This is so lovely and superb as OPPO teased its first ever waterfall screen technology for its smartphones. Introduced few weeks back and we are glad the company released the pictures of its upcoming benzel-less smartphone prototype.
The OPPo smartphone is expected to have 88° curved sides; the prototype doesn't have front camera but might likely feature under-screen camera technology in the final version.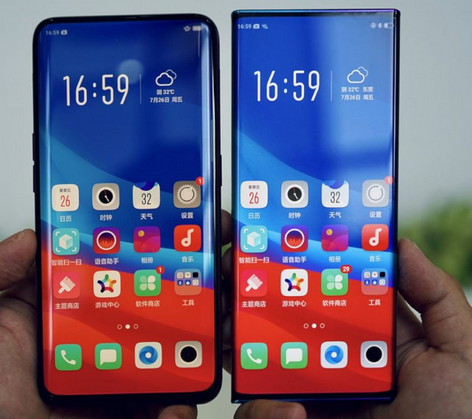 The new screen is narrower than the panel on the Oppo Find X, but sadly, we don't see the back of the device.
The waterfall screen smartphone will be available next year 2020 as OPPO Find X second generation.