Firefox has announced the roll out of its newly inbuilt VPN that will serve as a new extension to Firefox browser code name Private Network.
Private Network from Firefox is a desktop extension that helps secure and protect your connection everywhere you use Firefox. Currently in beta and available to US desktop users at the moment.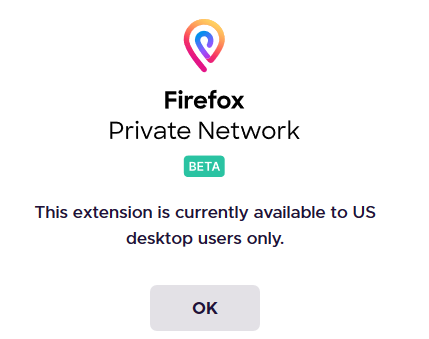 Private Network encrypts the web addresses you visit and the data you send to websites, and it hides your location from websites and ad trackers. Compatible with the latest version of Firefox on desktop and can be removed just like any other extension.
It's currently in beta phase and if you are resident in the US, you can try it out. Opera already offers inbuilt VPN on it Android and desktop browsers, and I personally feels inbuilt browsers attached to browsers are not reliable.
I don't what you think but Private VPN from Firefox is not necessary.