Imagine this, You pull your smartphone out of your pocket and unfold it like a napkin into a tablet. You press your finger on the screen, and it unlocks. You switch to the camera app, and a spider-like array of lenses shoot simultaneously to capture one giant photo.
These are all things I've seen smartphones do — some in prototype form, others in models you can get only in China.
But this time around, we are about to witness a smartphone with 9 cameras from Light, according to what Washington post reported.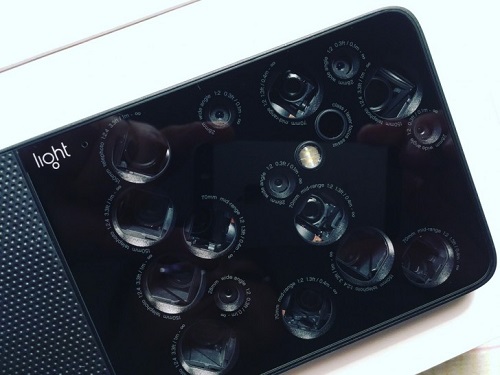 Light is developing a phone with 9 cameras. In case you never heard about Light: it is the brand which released the first computational camera with 16 sensors, called L16.
According to the manufacturer, its technology can make cameras shoot photos with resolutions of up to 64 MP. It can achieve good performance even with low-light conditions.
Light promises sophisticated depth effects and unmatched zoom capabilities, unrivaled in the smartphone market. Phones like this don't come cheap even though we don't know the hardware capabilities yet.
The L16 cost $1,950 and we expect the upcoming smartphone with 9 cameras to cost more than that.
What would you do with 9 camera smartphone?