Its Friday already and I'm sure you'll make a lot of calls today to your friends, family or even business partners… this is why MTN is introducing 300% BONUS on all recharges  & TGIF 150MB data bonus.
When you make a recharge of any amount, you'll receive 300% bonus of the same amount and can be used to call all networks plus extra 150MB data bonus.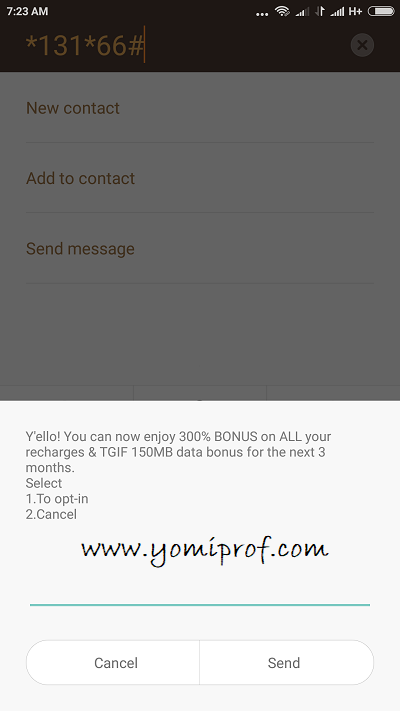 Everyone should be qualified for this offer… You can try it out to be sure.
How to Subscribe for 300% MTN Bonus
Dial *131*66#, select 1 to opt in fully into the package.
Note: You'll enjoy this offer for just 3 months after which the bonus offer will be discontinued on your SIM chip.
Let us know what you think guys…