Getting loans online without any form of paperwork is now as easy as anything you can think of compared to before. We've successfully shown you how you can get loans from these organizations here in less than 30 minutes.
We've also shown you can request for a loan on MTN XtraCash… but today we'll show you how to request a small loan from quickteller and you'll be credited within minutes.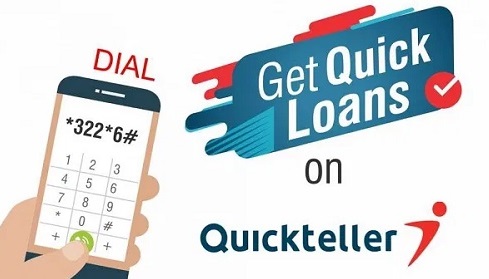 Quickteller offers you the simplest form of payment ranging from buying airtime or data, paying for your cable TV subscription and lots more. You can request a loan from quickteller by simply dialing a USSD code without the internet.
Receiving a loan from Quickteller requires no form of paperwork nor collateral. All that is needed is your internet-enabled and non-internet enabled mobile phones, tablets, and laptops. This loan offer is only for those who need a small amount of money to solve an urgent need and are prepared to pay back in 2 weeks (14 days).
How Much Loan Can I Get From Quickteller?
Quickteller offers small loans ranging from N1000 – N10,000. Once you are eligible, it will be credited to your bank account.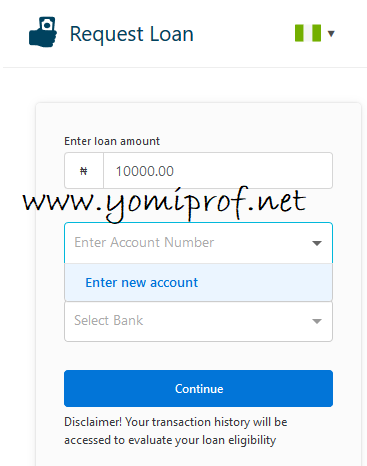 You can get;
N1, 000 to pay N1, 150
N2,500 to pay back N2,875
N5,000 to pay back N5,750
N10,000 to pay back N11,500
Requirements
In as much as you can receive a collateral-free loan, you must give the platform the right to access your bank for your profile details and to view transaction history to know your financial capabilities.
How to Request for a Loan on Quickteller Using USSD Code
Simply dial *322*6# and follow the prompt to begin your journey to get a loan from quickteller.
Let us know if you've gotten a loan from them before.
source: Yomiprof.net