If you are urgently in need of money or looking for a way to make money this week, then LCredit loan app is the way to go.
You make money when you register, you make money when you refer someone, and you make money even when you collect loan and payback the loan.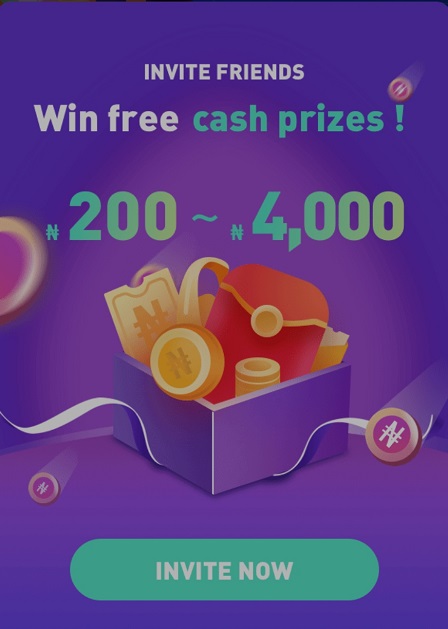 Apart from the referral incentive, you will receive a ₦900 sign-up bonus as soon as you complete your registration on the app and seek a loan. The ₦900 may be withdrawn straight to your bank account at no additional cost, and you will be paid as soon as you request the withdrawal.
What is LCredit
It's a financial app that lets you borrow money and pay it back later at a moderately high-interest rate. You may borrow money from the app and pay it back in 14 days, 61 days, or 180 days.
This is How it works
Simple Steps to Get Free Cash, and Loan on LCredit
Don't Register as student
Click on this link here
??Input your phone number
??Click on get Verification code and an OTP will be sent to the phone number you supplied; verify it and input it in the second box
??Click on claim reward
??Click on download app (Download the app from the page)
??Open the app
??Fill the form with your correct details
*When choosing income, don't go for (0-50,000. Choose from 50,000 and above)*
??Set your account number
??When your profile is approved, click on apply for loan
??Whatever amount you see *Change it to #3000*
??Because #3000 is now the limit
??2370+ will be sent to your account
??Go to your my account, click on cash coupon there you will see extra #1500 which you can also withdraw instantly.
?? After withdrawing the 2370+ And #1500
*Then pay back #3000 loan and keep your profit*
If you haven't register, you can register here
*Referring is not compulsory. But if you want to refer, you get #4000* ???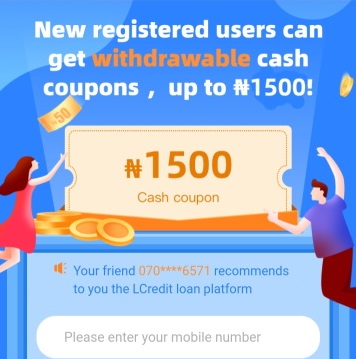 Note: LCredit reserves the right to make changes to their referral program's payout and incentive structure at any time, so you should act quickly while it's still new and paying well.