An update is coming on WhatsApp that will allow you to hide your "last seen" status from some specific people. It is a privacy feature that users have been expecting for a very long time.
A few years ago, WhatsApp launched these privacy settings features; Last Seen, Profile Picture, About. These settings allow you to decide who can see those data when interacting with you on the chat messenger. To manage these privacy settings, WhatsApp has implemented 3 options: Everyone, My Contacts, Nobody.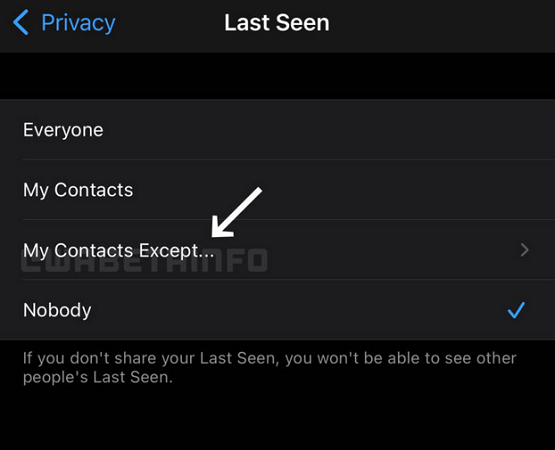 Currently, profile information is visible to everyone, your contacts, or no one, depending on your preference.
In a future update, WhatsApp users will be able to hide profile information such as "Profile Picture", "Last Seen", and "About" from specific contacts.
If a user hides information from a specific contact, WhatsApp will hide their information in return. What this means is that if you didn't want a specific contact to see your last seen, you had to set the privacy setting of your last seen to "Nobody".
The feature has been released to some iOS beta users, and we are expecting it to roll out to Android beta users as well before the general public.