Good evening guys, I guess we already having a sweet
weekend. Just keep it smooth and smart. I was just wondering what
telecommunication will become by the year 2014. Because I don't really know what
MTN Nigeria is up to; but I still stick to my dream when Blackberry internet subscription
will be #100 for one month. Earlier this year,
Mtn
and
Etisalat
reduced their
BB subscription price to
#1,000 and #1,500 respectively.
Just this evening, a wonderful friend of mine confirmed the
text that was sent to me in the morningand it goes like this "Yello Surprise! Activate Blackberry monthly or
weekly service and get 20 % discount instantly. Offer valid till July
17th". In other words, it means that you can now activate BBC one month
plan for #800. Very soon, we will get another text "that you can now activate
BIS for #600" lol..!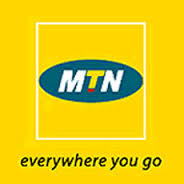 This is just a bonanza that will expire by July 17th.
So if your
Blackberry
subscription expire within this period, count yourself
lucky to opt into this bonanza scheme.
I believe you still
remember that you can browse with it on your system without any interference.
To activate this plan, just send BBC to 21600 and you are good to go.
Enjoy the offer while before it expire.