The Nigerian Communications Commission (NCC) has directed
MTN to suspend with immediate effect all its plans with the 10 kobo per second
rates. According to the latest info, about 8 million of its subscribers on the
affected plans (MTN iPulse and MTN SuperSaver plus) would be automatically
migrated to other plans starting from midnight, 14th of July, 2013 to avoid NCC
sanctions.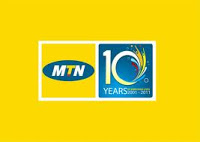 In order words, they might migrate you to the plan you don't like and you might
be charged higher than necessary.
No clear reason has been put forward by the NCC directive for their concise
actions. I just checked my balance now and my balance is not even showing my
package instead 'your balance is ….", I then
log in into http://www.mtnonline.com/products-services
only to discover that only True talk and Smoth Talk are displaying. What has
happen to Mtn Supersaver and Ipulse? Final Crucifixion of Mtn Magic Sim.
PORTING on my MIND.