While you are still looking for where you kept your
MTN free browsing
sim,
it is time to rock with this available new eti free browsing for all. So long
you are on mobile, it going to rock like expected for unlimited downloading.
But before I begin, I learnt that MTN just introduce new free
Facebook
access
without internet, data and airtime. Just for free.
Dial *510#… Wait a little and follow the instructions that
follow on your mobile screen.
Login using your email address and password. Gbam… You are
now connected!
Back to business for those using JWP download Jwp for your phone
here
and configure it as seen below: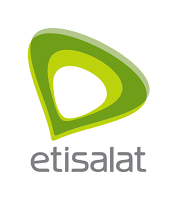 ==>Create New access point
==>Connection Name:- Etisalat Jwp
==>IP:- 127.0.0.1
==>PORT:- 80
==>Apn:- etisalat
Connect and surf until until it is blocked.
Those who already have Opera mini handler Just configure your
opera handler browser as seen below
IP:41.223.145.230
Port:80
FQ=buy.etisalat.com.ng#
Realhost=O.facebook.com.turbo-1.beta.opera-
mini.net
Save and connect for
unlimited browsing and downloading.