Okay guys, this works like openvpn and sandwich. I'm 100%
confident that smart guys are still rocking and enjoying the use of openvpn
well intact and the speed is ever increasing. I know it's not all that has been
able to configure the YF on PC but I'm pretty sure this wouldn't give you
headache at all.
This is a new tunneling software called
ICTVpn
developed by
an intelligent dude. With this new tunneling vpn, you will be able to surf the
net free using your mtn acclaimed sim card.
The vpn has one of the fastest server with unlimited
bandwidth.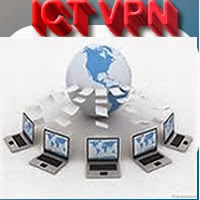 How Can I Get This vpn
==>Run and install it on your PC
==>Configure you mtn on modem like this
Profile Name: ICT VPN
Access Point (APN): web.gprs.mtnnigeria.net
Access Number: *99#
Username: web
Password: web
==>Save and hit the connect button.
It is tested and confirmed working. The demo account only last for 48hrs
username: demoaccount
password: demoaccount
According to the dude who owns the tunneling software, an
upgrade cost you #500 but before you do, make sure you get in touch with him to
activate the demo account for you if it's not active. Find his details on his
site
ICTvpn
.
Can It Work On Android & iPhone?
For now, the vpn is just for PC users and hopefully, latter
in the future Android and iPhone users will be able to make use of it.
Do I need Bis Subscription For It To Work?
No, it works with #0.0 on any mtn sim.