I can't guarantee you if this tweak is going to be for
everybody or not but if you are lucky enough, you will get what I'm about to
post here and if you are not, maybe your sins are just too much on mtn server. A friend just sent me this message this
evening and at first, I doubted it but something pushed me to check one of my mtn pulse sim; low and behold, I saw 1.5GB. I don't know how it happened and i don't want to know how.
You don't need to do anything before you get the 1.5GB, just
check your balance by dialing *559# and you might be lucky to be one of the
beneficiary for this extra data that has been blazing since morning.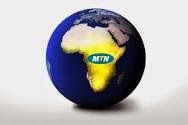 If you didn't get it yet, I'll suggest you wait for your
turn perhaps before tomorrow morning or load #100 on your sim and make sure you
are on mtn Pulse then recheck your balance.
Mind you, it works all device including iPhone, Nokia etc.
All thanks go to chucks my guy.
Meanwhile, Openvpn, Sandwich and tweakwarevpn are still blazing with #0.0.