I decided to cut this information into two so that it won't
be unnecessarily long and boring. For those who has been tricking you with
MTN free
500gb, it's all scam and don't fall for it. What I'm about to share with
you will benefit everyone in one way or the other.
MTN
, Glo & Etisalat SME data share is a good business
for all workers and students because millions of Nigerians and other countries consumes data daily. I
know of a blogger who consumed 8gb weekly because he's into entertainment
blogging; and you all know that almost 65% of Nigerians now uses an Android
device that must consume data (you don't need to pray about it not to consume
data). So venturing into any of the above data share business will actually
benefit you most especially as a student.
Why should I spend 4k for 4GB when I know I can get 20GB at a
more cheaper price. So I'm briefly going to share with you what is involved in
this business to those who really want to venture into it.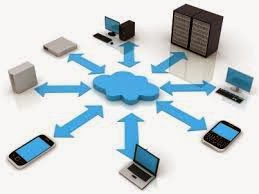 You will first of all need to migrate to Mtn SME PLUS tarriff plan by
texting 460 to 131
Subscription Plans
10
GB

SMS
465 to 131 or dial *461# and follow the prompt

10

10,000

20
GB

SMS
466 to 131 or dial *461# and follow the prompt

20

18,000

50
GB

SMS
467 to 131 or dial *461# and follow the prompt

50

40,500

75
GB

SMS
468 to 131 or dial *461# and follow the prompt

75

52,500
One thing about this plans is that the higher your data the
cheaper the price but all within 30 days validity; which means you must finish
it in 30days. Once you've made purchase of your data, you can then start to sell to your customers.
One thing I love about this Mtn Data share services is that
==>Data is transferred to
beneficiaries using SMS or USSD
==>Data can be shared with anyone
==>The sharer of the data
(sponsor) will have control of allocating data
==>Multiple data plans
How Can I Share Data To My Customers?
You can share data with any
beneficiary by sending SMS below to 131 (or dial *461# and follow the
prompt):
SMESHARE <PhoneNumber> <DATASIZE> <PIN>
Please see format to enter for <DATASIZE>
| | | |
| --- | --- | --- |
| 1 | 250MB | 250 |
| 2 | 500MB | 500 |
| 3 | 750MB | 750 |
| 4 | 1GB | 1000 |
Well, I think I should stop here, subsequently, I'll update you about other network SME Data share. Always remember that no man on earth lacks money problem, but an idea problem. This is one of the trending business and even if a 10yrs old boy start this now, on or before the age of 15, he should be a self made millionaire.
My job is to make internet surfing cheaper for all to use.