Though this is coming late but if you are lucky enough, you should be rocking it. Mtn is currently dishing out 3G to lucky subscribers…
Just make sure you have upto #20 on your MTN SIM and dial this code repeated on you phone

*123*3*1*5*2# and you'll receive a message from 556 telling you that your night plan package is successful. The trick is this, the more you dial the code, the more you get more 3GB.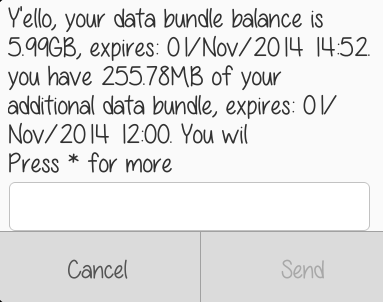 To check your balance, send 2 to 131.
Keep dialing and your gigs will keep multiplying. But don't forget that Etisalat 1.5GB is still on point. Happy Sunday guys