I don't know if something is actually wrong with
MTN
Server
today but I Know I have 16Gb lefts. Not only that but MTN Bis seems to be
rocking on Android and PC. No long stories.. Just follow me carefully
For SimpleServer Settings on PC
==>If you already have
SimpleServer.exe
on your PC, Download
this simple server config file
here
and configure it to your own
==>Subscribe to BBCDAY for #100 (3Gb) or you can try an
already activated MTN Blackberry sim.
==>Configure your modem to blackberry.net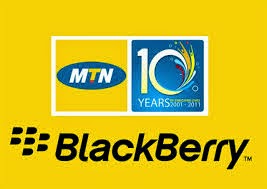 For SimpleServer on Android
==>Go to simpleserver and configure it this way
Pproxy host:10.199.212.2
Proxy port:8080
Injection method:get
Injection querry/url: http://web.blackberry.com
Injection host: web.blackberry.com
Injection line press your keyboard enter key 4times
log leve: debug
close and hit the connect button
For Tunnel Guru Users, Configure it below
==>Download the latest Tunnelguru
version 2.8.2 here
==>Make sure you have installed javaruntime on your PC if this is
your first time of using tunnelguru on your system
==>Open and configure the Tunnelguru as follows
Server: Choose Demo (if you are a free user)
Choose any other Server location (if
you are a Premium user)
Rport: 80
Lport: 0
User: Tunnelguru username
Password: Tunnelguru password
Protocol: TCP
Leave every other thing the way they are.
Click START
If you want to go premium on TunnelGuru, Click
here
How Can I Subscribe To MTN BIS Plan?
I'll suggest you try it with BBCDAY. If you are satisfy with
the result, you can try it out on weekly or monthly basis.
MTN BBC Daily plan costs #100. To Subscribe Text bbcday to
21600 or Dial *216*1*1#
MTN BBC Weekly plan costs #500. To Subscribe Text bbcweek to 21600 or Dial
*216*1*2#
MTN BBC Monthly plan costs #1,000. To Subscribe Text bbc to 21600 or Dial
*216*1*3#
I can't tell how long it will last but if you are smart
enough, give it a trial and you will be smiling before MTN wakes up from their
slumber.