I know Mtn killers, Imei pitchers and GB exhausters are gazing at this post right now imaging what
will come out of it next… But I'm glad majority of Android, PC and other device
users are really making use of
Mtn bis
on their Android and PC with Simple
server and other vpn services.
A lot of individual had wanted to know how to
download using Utorrent
on Android and that is what I'm going to share with you. I want to
believe your Mtn BBC day is active because it is
3.5Gb
and if you are lucky,
you can use upto
5GB
and above. So if
you want to download heavily,
N100
is enough to get you season 1, 2 & 3 of
your favorite Tv series.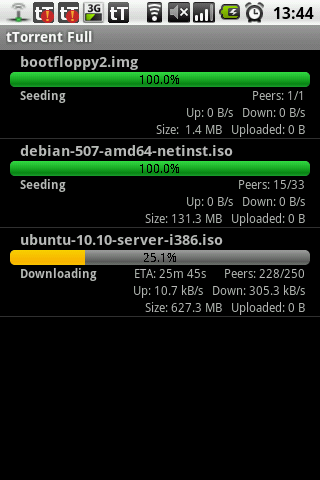 How Can I Download With Utorrent on Android?
I'll quickly list three simple apps that you can use.
==>
Flud
is a simple yet powerful torrent downloaded which
uses the
BitTorrent
protocol to fetch files for you. There are no speed limits
on download or uploads so you are practically downloading at the fastest speeds
your IPS is providing you. This is great because some torrent apps for Android
limit the speeds depending on the duration of your seeding habits. The app also
allows you to select which files you want to download from a full torrent and
you can also prioritize files. This torrent app for Android also supports
magnet links, which is great for those who love on-click downloads.
Why should I Download Fluid?
Flud allows you to move files while
they are downloading. This means if you are short on storage space, you can
easily move the files to the microSD card.
==>aTorrent: If you are
looking for the best torrent app for Android, aTorrent is certainly the best in
straightforwardness. Magnetic links will grab torrents with one click and
start downloading it in an instant. You can also queue multiple torrents at a
time which continue downloading in the background. If you require a no hassle
torrent app, this is the one for you. The clean white interface oozes with
quality and presents a pristine looking experience.
Features:
Torrent search dialogue and magnet link
support.
Open torrents straight from the
browser.
Select the download folder and enable
partial downloads.
Notable Feature:
You can limit downloads
through WiFi and even pause downloads when the phone is not docked. This
means the app will download only when you feel it is convenient and save a lot
of battery time.
==> Torrent
Movie Downloader – Free
Torrent Movie Downloader may seem like an
app specifically designed to download movies but that's not the case. You can
virtually download any torrent from the app. The app has no speed limits and
allows partial downloads. The only thing wrong with the app is that the search
feature requires you to download another app, which is a hassle.
Notable Feature:
This app allows you to schedule your
downloads. This allows you to make sure when the torrents start to download and
when they stop. This feature comes in handy for those who want to download at
night and save battery for daily use age.
Don't entertain any dull moment at all…
Download until you've downloaded the whole of the internet.