Where are all the
Tecno Boom J
lovers… Come in here and see
how you can root your new awesome cool fantastic Boom smartphone. The phone
actually looks sexy and I think I should recommend this for all the ladies.The price of this device has dropped to
N24,000
and I'm still waiting waiting till when it will drop to
N19,000
.
Back to Business.
Requirements
1- Kingroot Application. You can download
it here
.
2- Internet access. Either Wireless or your phone's data service must be put
on.
How Can I Root Tecno Boom J Within 2Min?
1
– Go to
Settings >> Security >> Unknown
Sources
and mark it on.
This enables your phone to install apps not downloaded or downloadable from the
Play Store.
2– Install the downloaded King Root Application on your device
3– Lunch  Kingroot application on the phone. Tap the blue button at the bottom to start rooting. Wait for the process to complete 100%.
Note: If your phone reboot in the process before completing
the process, its simply because of poor internet connection. Restart your
device and the rooting process again.
4. When the root operation is complete,
the Kingroot Application will give you a success message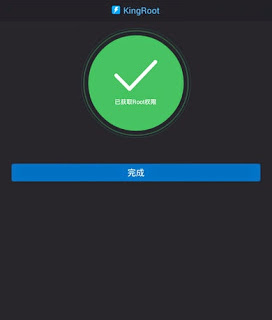 5. Reboot your device and a new
app called King User should be installed on your device.
To verify if your Tecno Boom J
has been rooted, go to playstore or here and download Root checker.
How About Changing IMEI?

Well, you can use Mobile Uncle or
Engineering Mode. Check details here