I want to be very diplomatic about the review of this phone
because I know some of you may not agree with me from my own point of view.
Yezz mobile
 newly
entered the Nigerian market with some kind of products that I think it should
be reviewed. I'll pick one of the products which is Yezz Andy 5T. Though the
spec is ridiculously crazy that is why I want to review it because I feel, if
you are just entering the market, you should have a monster spec to beat
existing product and not just what you are about to see below.
Full Specification
Sim Type

Dual SIM

OS

Android OS

Network

3G

Connectivity

WiFi + 3G

Brand

Yezz

Screen size

5 inches

Model Number

5T

Primary Camera

13 MP

Secondary Camera

5.0 MP

Product Type

Smartphone

Processor

  1.3 Ghz Quad Core
Processor

RAM

1 GB

Internal

4 GB
Battery                     Li-Po 1800 mAh battery
Price: N36,500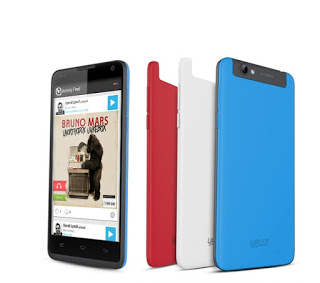 You too look at the spec above, and compare it with existing
product like The newly release
Tecno Y5
or
Y6
, the price is not up to that but
the spec beat this one hands down. The spec above is in no way near perfection
closer to
infinix hot
which goes for (
N17,500
) or even the latest release
infinix hot note pro
(
N32,000)
. Yet this crappy phone goes for
N36,500
.
Tell me people, does this really what the hype? Most especially
for a product newly entering Nigeria Market…
I see this as a complete turn down, turn low, turn upside
down for me. Even the
grand father of Android
launched September 2008 still
beat this device bottom down. Why go for this, when you can get a monster
Elephone P5000
device.
Whats your intake on this?