Rooting any Android device is as easy
as anything, but this time I'll concentrate more on rooting the latest Infinix
Hot2 Android One device and how to change your
IMEI
. To all those stubborn MTK
devices that can't change your IMEI, even though you have Engineering mode
installed on it, then see how you can change it below.
How Can I Root My Latest Infinix 2
(Android One)?
==>Download Kingroot app
here
==>Install and run the app (make sure your phone is connected to the internet to avoid
any unforeseen errors)
==>It will verify your root
status>>Click on Try to root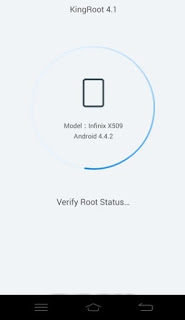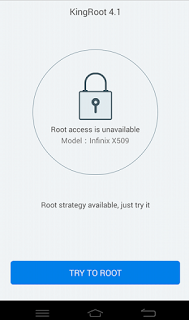 ==>The rooting process should begin
and you'll see something like the image below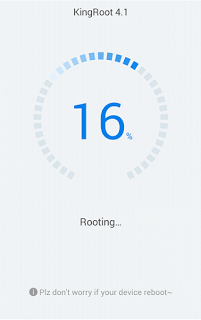 ==>During the process, your device
may restart, don't too worry, you are safe. As soon as your
Infinix hot2
reboots, the rooting process will continue automatically.
==> You may get a prompt to install
an app. Ignore the warning, mark the checkbox and tap "Install anyway"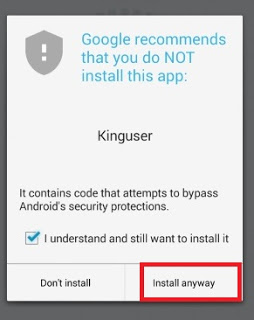 ==>After a minute or so, the rooting
process should be completed
To verify if its rooted, go to
playstore, download
Root checker
and install/run it on your device…
You should get a success rooting privileged.
If you have other Android One devices,
you can use the visit the tutorial for rooting All
Android One here
.
How Can I Change My Infinix Hot 2 IMEI Using Chamelephone?
Its simple and short to those who are
new to this. Just gladly follow me carefully. No need of CDS information or engineering mode at all.
==>Download chamelephone app
HERE
==>Open chamelephone and grant it super user permission
==> The first box is for the imei of
the sim 1 if you are using a dual sim phone. And the second box for Sim 2.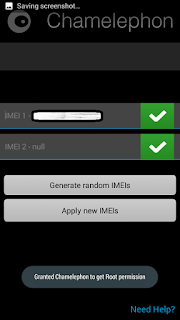 ==> Input the IMEI number you wish
to change to in any of the boxes. You can simply leave any of the boxes you did
not wish to change the IMEI empty.
==> Then click Apply New IMEIs.
** A popup box will ask "Do you confirm changing the IMEIs?" Click change.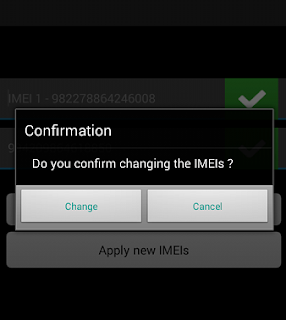 ==> After that you can simply put
your phone in Airplane mode for 10 seconds then back to normal mode.
  To verify if your imei has changed, dial *#06# and you'll see the changes.
Are you still confuse? Ask your
question using the comment box.