It no longer news that amazon now allow direct shipping to Nigeria, Kenya
and other 75 countries. I'm going to show you 10 easy steps on how to buy and ship
from Amazon to Nigeria or your country of residence and it will be deliver to
your home address.
1. Sign in to your
Amazon account.
If you don't already have an Amazon
account, you can easily create one for yourself
here
2. Go to Your
Account.
Under Settings option, select Manage
Address book and edit your default shipping address.
3. Search for items
you want to purchase on Amazon.com
4. On the left side
of the screen, under Refine by, select the Ship to Nigeria or the
country you are from will be displayed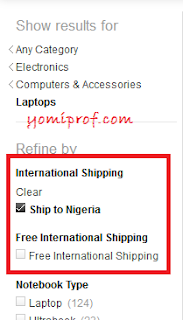 To refine your search, check the box
for Free International Shipping option.
5. Your search will
be filtered and you'll see products eligible for shipping to Your country
Add the product(s) you want to buy to
your cart.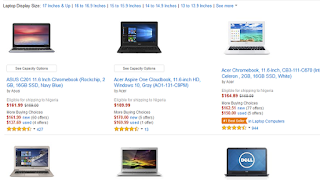 6.
When you are done shopping, view your cart, and then proceed
to checkout.
7. Select your
shipping address by clicking Ship to this address.
8. Choose a delivery
option and hit the continue button

This will determine the import fees and
shipping charges.
9. Select your
payment method.

10. On the Review
your order page, the import fees deposit will be calculated. See what my own import fee is below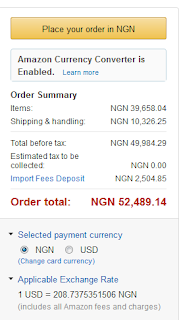 Once this is done, place your
order. Your order will arrive within 2 – 7 biz days.
Also note that the shipping and handling cost will
vary depending on the product. It could be less or more than $50.
My Piece of Advice
If the cost of shipping is more than the item itself, please don't order… that is why you have Konga & Jumia as your younger brother.