Let
me first of all start by saying it's a new months and I congratulates everyone.
Lot's has happened in the past few days and I'll just summarize them below. You
already know the data plans that suit you hence no need to aim for something
exceptionally high.

MTN:
MTN 0.0kb still working but not as effective as before but lots of you are rocking MTN Magic sim. The truth is, if you can't risk N250 then don't try it. I'd personally try
it and it worked just fine; it may not support your sim but definitely it rocks
like thunder.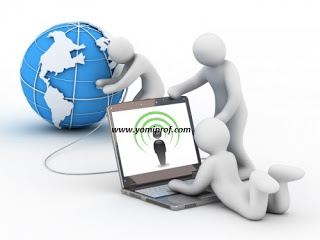 How
Can I Activate MTN Magic Sim?
>> Get any MTN sim
>> Recharge with #250
>> subscribe to mtn 2hr data plan by Dialing *131*1*4*1# then N250 willbe
deducted.
>> Browse for just 5minutes
>> Remove the sim and keep it for 24hrs
>> After 24hrs put the sim back and enjoy unlimited browsing with mtn.

Not
just that but you can also get free 150MB data on your mtn sim by Sending GM to
2200. You'll be given free 150MB on your MTN sim.

MTN
BBLited: I know alots of you still uses BBLited with Psiphone or SAS, it still
rocks without any speed throttling. See more guide regarding that here.
MTN 1hr Unlimited Internet Browsing Plan: MTN 60 minutes unlimited internet data bundle plan lets
you surf the internet and download as much as you like for the duration of 1
hour. This plan is pegged at NGN150 per hour. To subscribe to this bundle,
you'll need check for eligibility first by dial the *567*59# USSD
code and replying 1 to the prompt.
Etisalat:
Etisalat seems to be fast this days but one thing I don't really understand is
the data zapping ish which is really annoying. Depending on how well you
consume data, you can get Etisalat 1GB for N1,000 or 2GB for N2,000
Dial
*229*2*7# For 1GB or
Dial
*229*2*8# for 2GB. This plan will last you if you are only concern with social
media and current happenings.
Airtel:
My beloved Airtel Nigeria secretly launched another plan some couples of weeks
ago; unfortunately, it works only on Blackberry devices. With Just N1,000 you
can get 3GB of data. Dial *431# to activate. Every other Airtel plan you know
zaps data like NCC.
However,
I don't know why Airtel Weekend data run normal in terms of data usage while
others monthly plans zaps without integrity.
To
all Android, PC and iOS users who still makes use of Airtel data plan, This plan
works best for you… 3GB for N1,500. Dial *440*16#

Remember
Airtel Timely Based Plan for Heavy Downloaders?
Airtel 1hr Unlimited Data Plan: Airtel 60 minutes unlimited data bundle plan lets you surf
the internet and download as much as you like for the duration of 1 hour. NGN180
per hour. To subscribe to this bundle, send 60m to 439 or dial the *439#
USSD code to select it from the options.
Airtel 1GB at NGN100 data plan: This internet data bundle plan lets you surf the internet
during the weekend and works on most Airtel SIM. To subscribe, you'll need dial
*474*1# and *140# to check the data balance.
Glo:
it will interest you to know that
Glo
have stopped
Blackberry Comonth
Subscription of
N1,000 3GB
which means that the
only option you have is the N1,400 or N1,500 Absolute and Complete plan
respectively.
Dial *777#
and follow the prompt.  Or dial
*777*23#
But
something seems to be interesting here… While Comonth is been blocked, another
cheaper data plan surfaces. This is not a cheat, but it's absolutely legal. Don't
ask me how but my job is to make sure that all of you get data at a more
affordable rate.
I
saw your comments, and your emails which I didn't published for personal
reasons. However, alots of people have already gotten their data transferred to them, while some are still expecting. Note that it takes little bit of time to be activated because lots of
numbers are on queue so if you've paid but haven't receive your data, just exercise
a little patient and your data will be transferred to you. If you've equally
dropped your mails and you haven't seen any message from me, please forgive me,
I'll get in touch with you asap.
Note
that (Resellers Price)
> 6GB   is
N1300

>
12GB is N1800
> 24GB is N3000
> 30GB is N4000(pending for now)
Will it work on my
device?
Yes, it works on
all devices including PC.
How Long does it
Last?
It Last for 30days
This is absolutely
the cheapest data plan so far. Guides on how to go about it will be
communicated to you via the emails you've sent.
Note: The email you'll receive will come from yomiprof @ gmail dot com.
Happy surfing this
march from yomiprof.net