A lot of things have changed in the last 30 days, some are deadly blows; while to
others they are hopeful blows. Some plans have been stopped; some capped, while
new ones are been introduced. As a smartphone user, there is a particular plan
that suits you. On this note, I'll begin with those who download a lot.
Heavy User Data Plans.
This
plan works best for you:
MTN
daily unlimited Plan: When it is unlimited, we don't keep quiet because it's
going to solve a lot of online downloading problem. I've used this plan before
and I can tell you that it's not capped. For the first 6 hours of my use, I
downloaded 8GB, the rest is history.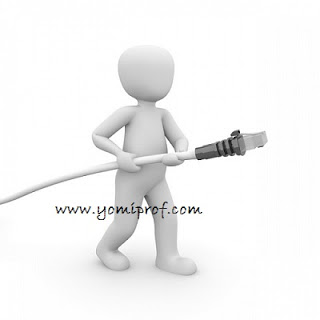 To
get this plan, load your MTN line with N150 and dial *567*59#. It works on all smartphones, PC and iOS.
Airtel Unlimited Night Plan: Airtel
network is strong in most locations and strongest in the night hour. This plan
is unlimited at night; no speed throttling, and it is download as you want.
How
To Subscribe To The Airtel Night Plan:
=> For 1hour plan, dial *481*1# and it cost N100
=> For 3hours plan, dial *481*2# and it cost N300
=> For 6hour plan, dial *481*3# and it cost N500.
NB: This data plan works on all devices, be it Java phones, Symbian, Android,
iPad, iPad, PC.
Simple
User Data Plans
It's
no longer news that a lot of us are unable to reactivate
MTN BBLited
because of
the recent MTN server upgrade. It's been capped to mere 10MB no matter how you
tweak it. The only people still using
MTN BBLited
on Android are those who
already subscribed before MTN capped the plan. However, there is an alternative
which is sim selective. MTN Maxi Plan… see guide
here
MTN
Music Plus:
The current best alternative to
MTN BIS
on Android is
MTN Music
Plus
. You can use it on PC, iOS and Android devices. Although, some users are reporting that MTN charges N75
and not N15 for this offer while some successfully activated it for N15. The
plan you are determine how much you'll be charge. You can see more guide on how
to activate MTN Music Plus for N15
here
.
Glo
BIS: Glo Blackberry plan has been reduced to 2GB For N1,000; 3GB For N1,400 and
N1,500 respectively. I tried the N1,400 and it zaps data a lot while the N1,500
plan doesn't zap at all.
To Subscribe for any of this plan;
Dial
*777*21# For 2GB For N1,000
Dial
*777*23# For N1,500 or dial *777# and follow the prompt respectively. It works
on BB10 and Android whose
IMEI
has been tweaked.
For
those using Samsung, HTC, iTel and other Qualcomm devices, you need Glo
universal data plan. Dial *777# and follow the prompt. You can get 1.5GB +Free
N2,000 credit with just N1,000 glo data subscription.
Glo
6GB For N1,300: those of us who used this plan before must surely have a
testimony to share; the bad news is that it's not currently available but will
be available soon.
Airtel:
The major concern I've with Airtel Network is the Auto zapping data which I
considered as callous and fraudulent. Aside of this, Airtel network is
super-fast in most location.
For
Airtel lovers with good network connection, you can get Airtel N1,500 for 3GB.
Dial *440*16#. It works on all devices.
Airtel 4GB For N1,500
: This plan
works on all devices… see how you can activate it
here
.
Ordinary User Data Plans
This one is for those who don't
consume much on their devices, they merely download, just to surf the net, read
news and socialize and turn off their data. We have a plan that equally suits
you.
Glo N1,000 for 1.5GB: Dial
*777# and follow the prompt. No strange settings required.
Etisalat N1,000 for 1GB: Dial *229*2*7#.
No strange settings required.
MTN 1GB for N1,100. Just comment and
I'll recommend a reliable third party data reseller to you.
Airtel N100 for 1GB: This is a
weekend plan and it can be activated twice every weekend. Some of you are not
eligible; but to be eligible, you only need to keep your line active. Dial
*474*1#
Are you still confuse on what data
plan to use? Ask your question…
*440*16#
*440*16#