Yes!
ntel
, the newest entrant into the telecommunication industry is gradually
becoming a reality. Early last months, ntel launched its
website
allowing you to
choose your own personalize ntel numbers. Progress has been made again; ntel
would begin the first phase rollout with the commercial sales of its 0804
mobile line on April 8 in Lagos and Abuja.
Not just that but NCC has approved all licence authorisations necessary for
ntel to launch its Voice over LTE (VoLTE) network using next generation
telecommunications infrastructure for its first phase rollout in April.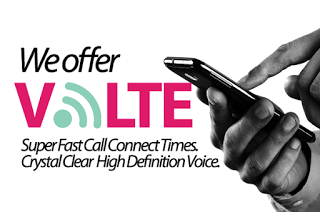 He said ntel had deployed 200 kilometres of metro fibre optic transmission
cables in Lagos, Abuja and Port Harcourt, for seamless network connectivity
during the rollout.
The CEO of ntel also added that ntel had deployed LTE Advanced, the latest
4G technology with multi-antennae sites.
To
ensure smooth take off of its mobile network rollout plan, ntel has completed
the construction of Tier III Datacentre as well as reactivation of SAT-3
submarine international fibre optic cable.
We
are waiting… But why is ntel leaving Port-Hacourt city out of the first
rollout?
ntel 4G LTE
will
make a lot of sense. I'm just pretty concern about their data plans and prices. If your device is not 4G supported, just keep reading and we'll tell
you about our experiences come 8th of April 2016.