Yes, data is very very important to me and I can't do without it. We've been
rocking the MTN Double data offer for a very long time and I've received random
calls from people complaining that the double data offer no longer work for
them.

Some subscribe instead of getting double data, they only get 500MB as a
bonus and their normal 1.5GB on MTN network, and some other just get 3GB
altogether. Some said after the 3rd month, it no longer work which
is why we want to know if you are still using the MTN double data offer and if
it still work out well for you.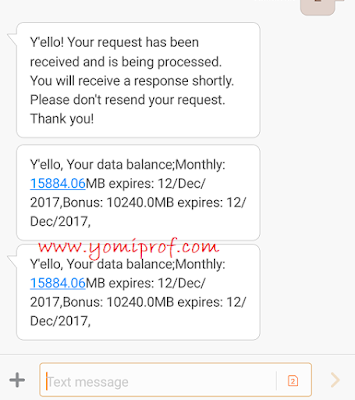 This is the 5th months I'm subscribing to this plan as an
alternative back up and it is still 100% double data offer. I do go for the
N5000 data plan in which I get 10GB free bonus, and 10GB normal data. Look at
the image above.
If you are new to this, please check here on how to active mtn double data offer.
Do you still get double data offer on MTN network? How long have you been
using it and which plan do you always subscribed to?