Game lovers are going to love this… Google today introduced 'Google Play
Instant' that lets you play games without having to install them on your
device.

Back in 2016, Google introduced Instant Apps that let you try any apps
without installing them. But with Google Play Instant, you can just tap and try
a game without having to download it first.
Here are the currently available Games for instant play Clash
Royale, Words with Friends 2, and Bubble Witch 3 Saga, and other
titles from Playtika, MZ, Jam City, and Hothead Games are first batch games
that are available right away.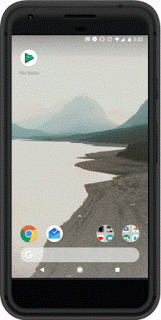 So long you have android devices, go to Google play store, and hover to
the Instant Gameplay collection or simply open the "Arcade" in the newly
redesigned Google Play Games app and launch any of the "Instant Gameplay"
collection games.
Google instant Play is not public yet, still in beta but will be made public
later this year with more games added.