If you are so much into Instagram, then you might consider this latest addition into the insta photo app.
Instagram has announced a new sticker called Emoji Slider – The emoji slider lets you ask  your friends and followers poll-type of questions like finding out how your friends feel about something or an artist performance etc.
By choosing an emoji for your question, you also add a layer of emotional context that helps those answering understand your tone and answer accordingly.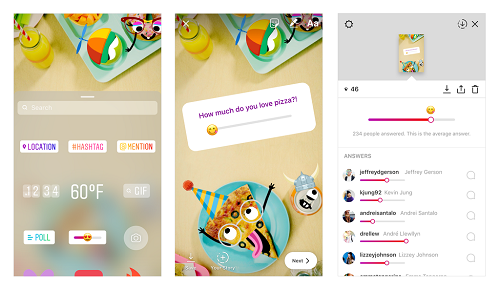 How to Add Instagram Emoji Slider
To add an emoji slider sticker to your story, select it from the sticker tray after taking a photo or video. Place it anywhere you'd like and write out your question. Then, set the emoji that best matches your question's mood. You can pick from a few of the most popular emoji, or choose almost any emoji from your library if you have something specific in mind.
Friends and followers will be able to respond to your slider as soon as you've shared it.
When you see an emoji slider in a story, just drag the emoji to the left or right and watch it animate as you make your decision. Release the emoji to set your response, and you'll see the current average of how others have responded so far.
The update is already rolling out on version 44 for both iOS and Android app. If you don't have instagram, do well to download from iOS | Android stores.