Google has begun widely rolling out the web version of its Google Duo video chat service. Duo is already available on Android, iOS, and Chromebooks, but expanded support for the web will make it easier for users of the service to chat with friends and family members on many different devices.
Duo video calling on the web supports browsers like Chrome, Firefox, and Safari – but Microsoft's Edge browser on Windows isn't supported. The interface is fairly simple; it shows recent contacts listed at the top, full list of all contacts placed below. Google Duo on the web supports browser notifications for incoming calls.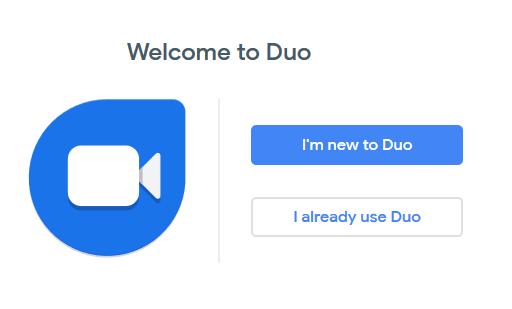 While users on other browsers seem to be having issues accessing the Duo for the web, it seems to be perfectly working for Chrome users accessing it via their non-G Suite accounts.
To Begin…
To get started with Duo on the web, just head to https://duo.google.com. If you've already got a Duo account and are signed in, you'll see a search box with a list of your Duo-using contacts beneath it.