Happy New Months people! March is here, data we need and I'll just go straight to the point because I know lots of you have been waiting for this.
From our analysis, this is the cheapest data plan you can subscribed to this month regardless of how you use the internet. This time around, you are going to have full control over your data spending and usage.
MTN
We recently posted this and we are doing it again, the cheapest MTN data plans you can go for since everybody is eligible is: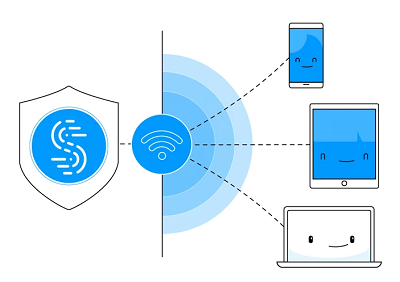 MTN 4GB for N1000 (30 days validity)
250MB for N100 (3 days validity)
1GB for N200 (7 days validity)
Dial *131*65# or *131*65*2# to subscribe to your desired package. 75% of all MTN SIMs are eligible.
Dial *131*4# to check your data balance
Glo NG
Glo is still the grandmaster of data and as such, you can get
1.2GB for N200
5GB for N800
Dial *777# and Select 1
Select 1 again and chose 5 (Special data offer)
Press 2 for Glo Special Data and you are good to go
And if you are a heavy internet user, Ogasim package is the best recommended package. Glo Ogasim gives you 125% bonus data whenever you recharge your line before your current plan expires. Guys are rocking it.
Take for instance, when you recharge with N1000, you get 4.8GB. N2500 gives you 14.4GB to last you for 30 days which you can always roll over.
How Can I Subscribe to Any of Glo Packages Above?
>>For Glo Special data Plan, dial *777# and Select 1
Select 1 again and chose 5 (Special data offer)
Press 2 for Glo Special Data and you are good to go
>>For Glo OgaSim bonus Offer, dial *777# and choose your normal package, make sure you resubscribe before your existing package expires and you'll get the OgaSim bonus offer.
To check your balances on Glo network, go to hsi.glo.com
Airtel NG
For all Aitel users, make sure you upgrade your SIM to 4G and you'll be qualified for double data offer and 25% free 4G offer. It is unwise to subscribe data on a normal Airtel SIM. Make sure it is 4G enable in order to enjoy double data offer.
And if you are a YouTuber, this airtel Plans are suitable for you:
Recharge N1000 and get 4.5GB data
(1.5GB android data + 3GB YouTube streaming)
Recharge N2000 and get 9.5GB data
(3.5GB android data + 6GB YouTube streaming)
Recharge N2500 and get 15GB data
(5GB android data + 10GB YouTube streaming)
Recharge N3500 and get 17 GB data
(7GB android data + 10 GB YouTube streaming)
Recharge N4000 and get 19GB data
(9GB android data + 10GB YouTube streaming)
Each of the data will last you for 30 days and the YouTube free data is only usable at night.
Dial *323# and follow the prompt to subscribe
9Mobile NG
On 9mobile network, the best data to go for is 1GB for N200. Simply dial *929*10# to get activated… dial *228# for data balance. The good news is that, it doesn't zap. See how you can be eligible here.
Best Cheapest Data Plan from Third Party
For those of you who like it more cheaper, we'll recommend third party agent like Mighty data dot ng.
You can Get MTN:
MTN 1GB for N500, 2GB for N1100, 3GB for n1600
You can get Airtel:
1.5GB for 950
3.5GB for 1900
5GB for N2400
Please check more cheaper data plans from mighty.ng here.
FREE Internet Users Package
For those of you who doesn't like to pay anything at all, but want to surf free, this simple tweak has been blazing and the speed is absolutely incredible. Too bad, it is only available for Android users.
Hammer vpn on MTN is currently rocking. For free users, you get 100MB daily usage but you can bypass the daily usage.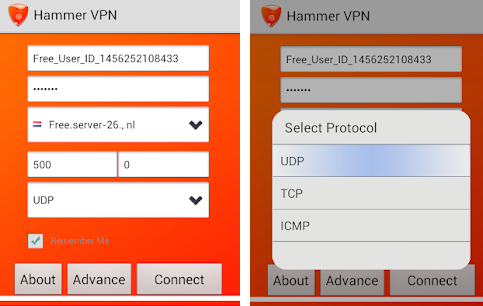 >>Download Hammer vpn version 2.1.6 (non rooted phones) here.  
>>Install it on your device.
RPort: 8080
LPort: 9201
Leave it at UDP Protocol.
Choose Germany or any other server and hit the connect button. Minimize and continue to surf.
How to Bypass the 100MB daily usage
>>Download Automate app here and the key here (install both apps)
>>Download hammer Playstor Flo file here
>>Open Automate app and click on the 3 dot at the right hand side
>>Click on import and locate the Hammer Playstor.flo file you downloaded earlier. Import it
>>Now click on the start button. Minimize it and open your hammer vpn app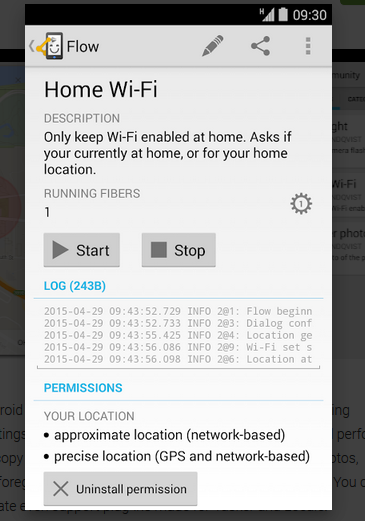 Connect to any Germany free server then minimize. You can always monitor your activities via your phone notifications.
Note: Go to your phone developer option and turn of "Don't keep Activities". If you can't find developer option on your android phone, Go to settings>>About Phone>>Build Number—tap it 7 times until you see message that "you are now a developer".
For Rooted Premium Users
The truth is every version has the servers that connects unlimited for you without any stress. For examples,
V2.1.6 free German servers
v.2.1.7 premium Canada server
v2.1.8 premium usa server
v2.2.3 Canada and Singapore servers
v2.3.0 France servers
You can download any of the version you want from this link here.
Install it, enter your premium username and password. Before you connect, make sure you check "Don't keep activities" from your developer options.
Once you hit the connect button, quickly minimize the app and monitor the connection progress from the notification tray of your phone. Once connected, you can continue to surf.
For Unrooted Premium users.
Version 2.1.6 and v2.1.7 will work for your phone without rooting. But if your phone is rootable, you an root it and be the boss of your device.
How to Fix "This App is not available in Your Location"
I'm sure lots of you using this app might have gotten "this app is not available in your location" message before but you can always bypass it.
Market unlocker pro disguises your locations to another location thereby allowing you to use applications not available in your current location.
1.Download Market Unlocker Pro here
2. Install it on your device with root permission
3. Click on market and choose any country of your choice, preferably Canada or USA, Activate it.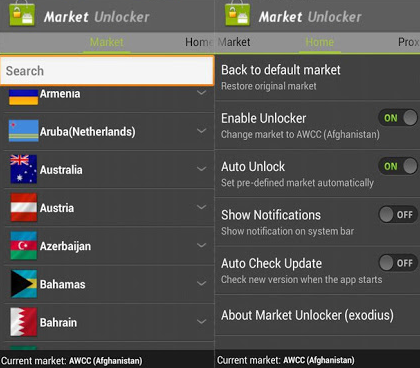 4. It will automatically change your SIM 1 location to the country network you've chosen.
5. Minimize it and open your hammer vpn app, hit the connect button and quickly minimize it (Monitor your connections via your notification tray). Once it connects, continue to surf…
What if I Can't Find Connecting Servers?
Germany servers always connect and it s very fast. Just go to settings from your device, apps, look out for the hammer vpn your installed, clear data… that's it. once you open the app, all the servers will be there.
That is it guys.
To all the active commenters, we know you and something big is coming for you.