Lots of people have asked time without number on which smartphones to buy between Tecno, Infinix, Xiaomi, Samsung etc., but I'm glad to inform you that this site is here to ease your burden on how to make inform decision on the smartphone to buy.
VenFinder.com is a smartphone comparison site that allows you to view specifications of a particular device and compare it with another device; see the difference between smartphones in terms of specifications, price and battery capacity.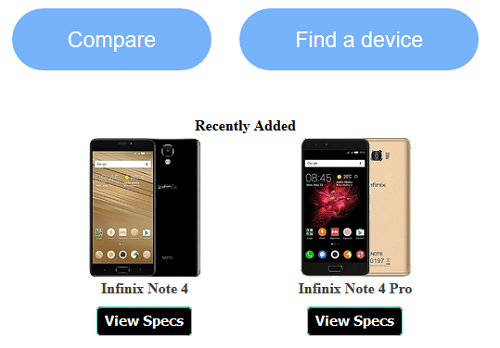 The site is easy to navigate around; you can find devices by price or by spec and then compare them before buying.
The brands currently available on the site include Xiaomi, iTel, Tecno, Infinix, Soda, and Doopro. More brands will be added once the site is out of the beta stage.
Key Features of VenFinder Device comparison site
You can compare smartphones of different brands (more brands will still be added)
Simplicity
You can compare any devices of your choice before buying
Clicking on the buy option will lead you to where you can get the device at a cheaper price.
VenFinder is your number one spot to compare smartphones spec and price before buying. Let us know what you think.