It is no longer news that you have lots of TV apps where you can watch live football, some we have shared with you on this blog ranging from WATCHED, OnAirtTV, and some other IPTV apps.
But I'll like to share with you Yacine TV, an Internet TV application that offers you French and Arabic tv channels directly on your mobile phone.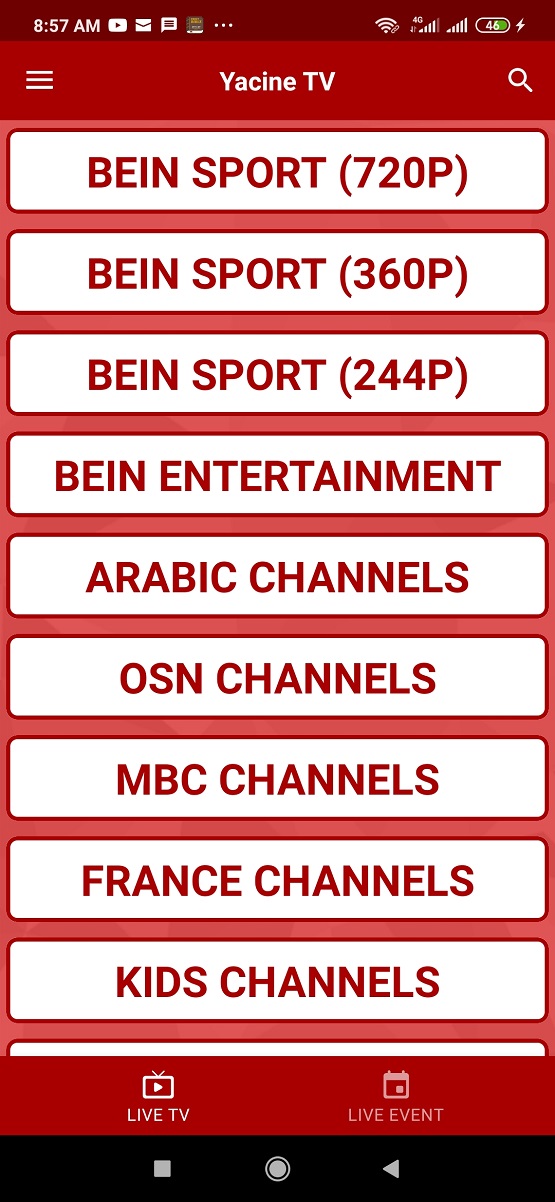 You will able to enjoy many more TV channels including entertainment channels, news channels, cartoon channels, sports channels. You'll have access to all bEIN sports, bEIN movies, MBC Action, MBC Movies, and even kiddies channels for your children.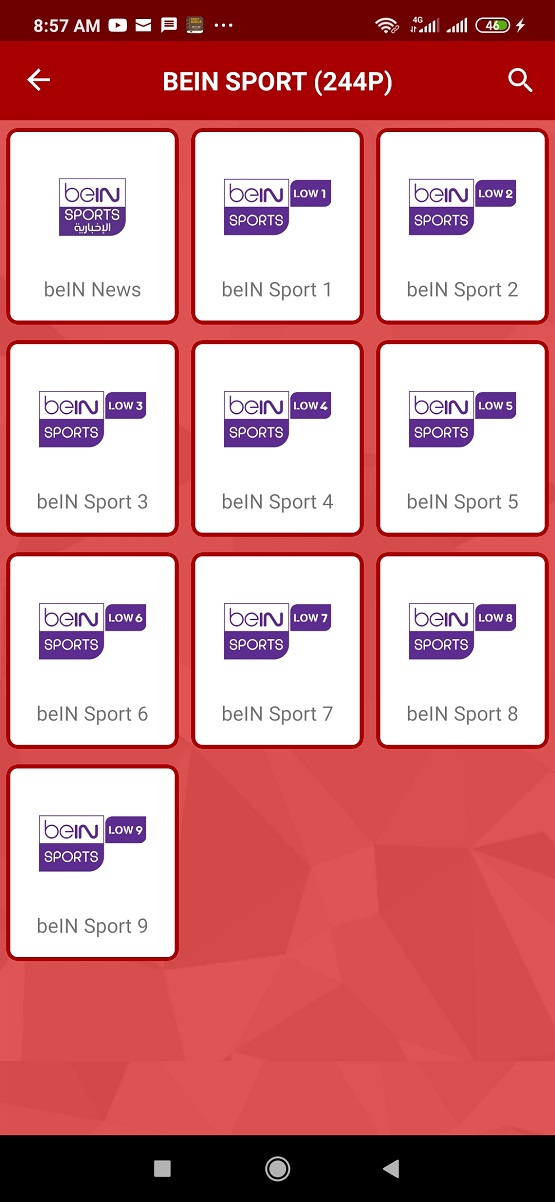 Yacine TV Feature
It is very user friendly. You can use it easily.
You will find lots of open and encrypted channels.
Find many important sports channels here, like bEIN sports channels including the BBC Sprouts. You don't have to miss any match. You can enjoy your favorite international or local tournaments from anywhere through this app.
Its video quality is very well, and the biggest thing is that this app supports almost all Android phones.
With this app, you will find cartoons, general channels, and most sports. There are quite a few channels where you can watch football. It also includes an option to check the daily game schedule.
Minimum Requirements
For now, the app is only available for Android users with minimum OS Android 4.0
Enable installations from unknown sources from your smartphone settings>>Application
Where to Download Yacine TV App
You can download it from here | here
The only thing you are going to need is the OXYGEN called Data. Once you have it, you can watch and stream your favorite channels endlessly.
Let us know if you are using it already using the comment.