Twitter Spaces is now open as announced by Twitter in a blog post, and if you have a follower base from 600 and above, you will have access to the feature.
Twitter Spaces is a feature that allows users to join virtual rooms where they can engage in real-time, audio conversations with others.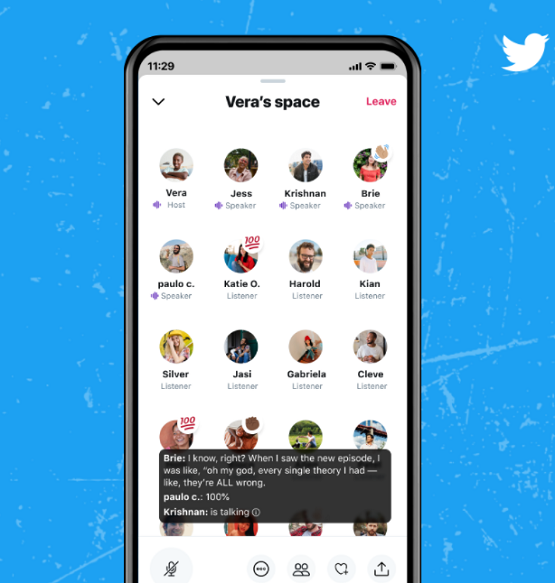 Twitter accounts that have 600 or more followers can now create their own "Space" and talk about a particular topic or simply have a conversation with their followers.
How Spaces Work
Twitter users will see purple bubbles appear at the top of their timelines when live conversations are happening. Users will be able to tap on those purple bubbles to join a Space. Once inside, users can tweet or direct message the Space hosts or request to speak.
As a host of a Space, users will have the ability to moderate their rooms by inviting others, choosing who can speak, and removing any troublemakers.
Lots of features have been added to Spaces since it was first introduced in November 2020 with a limited number of users.
Other protections that Twitter has built-in include the inability for an account to join a Space if the host has blocked them, and there will be labels and warnings if someone that a user blocked is speaking in a Space that they joined.
Twitter is also working on bringing more features in the future, such as:
· Ticketed Spaces
· Co-hosting
· Scheduling
· More block labels + warnings
· Improved captions
Spaces will be available to users on Twitter for Android and iOS, and accounts with 600 or more followers will be able to host a Space.
What do you think of Twitter Spaces? Do you find yourself tuning into them or do you think Spaces will go the way of Periscope?