OMG!!! Just between Friday and this morning, I already had
85 bbm request; hope
Android
users are not planning to turn BBM to 2go?…lol!
I have had series of complain from
Android
users ever since
BBM
was made
available for Android and iphone device, some have been having issues with bbm
not displaying DP, slow loading etc.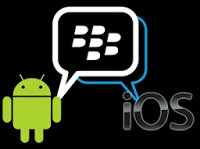 I personally opened this thread here to trash issues like
that out. Maybe you have been unable to install it on your Android phone or
tab, or it is slowing down your phone, or your are unable to send people friend
request on your Android BBM; whatever the issues maybe, please feel free to
post it here lets solve it together. I have seen Techno phantom A+ that works
perfectly with BBM and another same Techno Phantom A+ that BBM refuses.
I don't
know what yours may be, but I believe I
can help proffer a reasonable solution
to your misbehaving android device.
Drop your Android BBM problem let's get it solved together.