Facebook 
just updated
its Facebook messenger app and it now supports Video calling at no cost for US,
Nigeria and 16 other countries. This is indeed  a direct competition with
skype
and
viber
applications. If you have the Facebook messenger install on your smartphone,
you'll be able to make free video calling to anyone, anywhere in the world.
According to Facebook, "You can quickly start a video call from any
conversation with just one tap. If you're messaging with someone and realize
that words just aren't enough, you can simply choose the video icon in the top
right corner of the screen and start a video call right from within an existing
Messenger conversation.
Video calling in Messenger is available for calls made from a
mobile phone to another mobile phone, even if one person is on iOS and the
other person is on an Android device".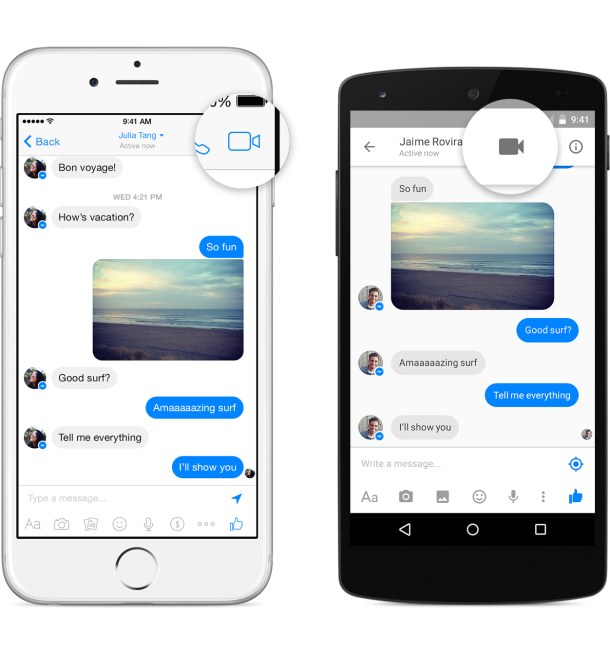 Video calling in Messenger has been launched  for people on iOS and Android in Belgium,
Canada, Croatia, Denmark, France, Greece, Ireland, Laos, Lithuania, Mexico,
Nigeria, Norway, Oman, Poland, Portugal, the UK, the US and Uruguay. 
No update required.