Is somebody sensing what I'm sensing? Blackberry Venice
Android  is gradually loading and with
the phone design I've seen so far, I think is going to be a great device… if
you are a lover of
blackberry10
, get ready to port to Android.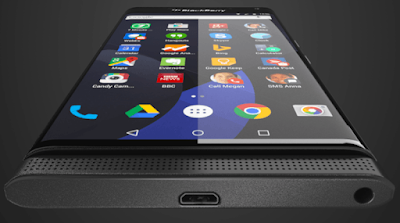 Another leak surfaced yesterday and this time around we have
a render of what is said to be BlackBerry's upcoming slider phone, running a
full version of
Android
.  It is so close
to a full release, and I wonder if other Android device manufacturer will be
able to stand this heat.
Remember its going to be:
    5.4-inch Quad-HD display
    18 MP rear-camera
    5 MP front-camera
    1.8 GHz Hexa-core (Snapdragon 808 chipset) 64-bit
    3 GB RAM
I'm keenly interested in the battery capacity 'cos this kind of killer device, will need to be charge once in a week.
Blackberry users, are you ready?