This post is for
newbies
and not for old adult ancient
android users, because
'old bies'
can sting while newbies can't sting… though
there are many post on this blog that allow you download
paid android apps for free
but this one upgrade all free apps on your android device to premium ones…
Google play store
is in trouble!
Lucky patcher
as popular know is a fantastic application basically
designed to remove ads, remove license verification from android apps, modify
apps, apply patch to get full version of apps like
Titanium backup
for free.
Requirement
Your Android phone must be rooted
Where Can I Download it?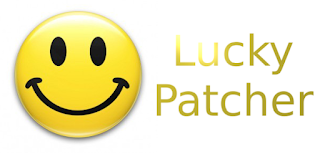 How Can I Upgrade Free Apps to Premium Apps
Just install lucky patcher and go to app whose in app
purchase you want to get and lucky patcher's window will pop up asking you
"Do you want to use this app for free?" and select "yes".
How to Apply Custom Patch in Lucky Patcher
==>Open lucky patcher and grant root access.
==>Look for the app for which you want to apply custom patch.
==>If custom patch is available for that app, you will see 'Custom patch
available" written below it in yellow letter.
==>If it is available, click on the app. You will see
many options like Application Information, launch application>>>
Select 'Open menu of patches' among them.
>>>Now select "custom patch" and select apply.
It takes some minutes, wait for a while and after it is finished, open the app.
If custom patch is not applied, re-apply and reboot.
How to Remove Ads from All Apps
==>Open lucky patcher and grant root access.
==>Swipe the bar on the button where you will see 'tools, filter…..'
towards left and you will see "block advertisements". Click on it and
select 'block advertisements on device', wait some seconds. You will see
'Hosts file updated' notification as a sign of success.
Not just that, but there are more things you can do with
lucky patcher… with this app, you'll be able to differentiate if you are using
a device, a phone or a gadget.