Morning guys, I understand that alot of people who wish to get something from gearbest are finding it difficult to work around even though I had already make a post on how to buy from gearbest. I decided to bring up this post here this morning because I'd received atleast 7 enquires about buying from gearbest.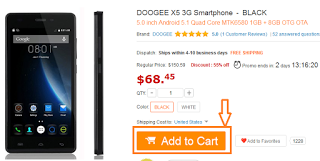 If you have ordered but haven't recieve your order or you wish to order but you are finding it difficult, or you have one question of the other regarding gearbest kindly comment below.
I've ordered 3 times from gearbest and packages were delivered. Another order is coming any moment from now and review will be made on the device.