Do you miss this? Well this is for all
whatsapp
lovers and I guess you are going to like this. Blackberry users should
back off because it doesn't support your device. 
GB whatsapp is an app you won't like to
miss. GBWhatsApp Mod is built on the latest version of the WhatsApp and allows
you to run two WhatsApp at same time.
It also contains many mod features.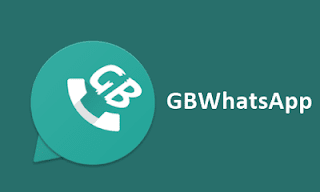 Latest Features 
·        
The ability to see profile pictures inside Conversation
(activate the feature from the 1.4 option)
·        
Add 6.11 option to disable notifications pop-up versions of
the Crown Bob
Add option 1.4.1 to display the images of people in the
conversation 

Add 1.4.2 option to display pictures of people in the group
Add 1.4.3 option to display the Picture in the conversation
Add option 1.4.4 to display in Picture Group
Add 1.4.5 option to control the size of profile pictures in
chat
GB WhatsApp Supports..
Support Calls
The possibility of hiding to
appear
Privacy options
The ability to send video size 30
MB instead of 16 MB
​​The possibility of sending 90
image at once without 10
Possibility of a case of the
number of dependent characters 250 instead of 139 symbols
Counter statistics for groups
View the media without Download
Possibility to hide the name and
the date when two or more copies
Ability to copy case
The possibility of changing the
program icon and notifications
And many more …. 
Where Can I Download it?
How to Install ?
backup your chats in original whatsapp.
Uninstall whatsapp.
Install GBwhatsapp
Restore and use.
Now install whatsapp from playstore and use another
number to verify.
That's it friend, you can now enjoy 2 Whatsapp on one phone.