So I decided to visit my beloveth UC browser for PC today after about how many weeks and it was damn fast… but what actually interest me was the inbuilt UC free Wi-Fi. It works like charm.
I connected my primitive mtn old modem to system, turn on the free uc wifi and amazingly, I was able to connect 3 devices to it, updated my pad to iOS 9.1 without ultering the speed of other devices; make some few download and all that.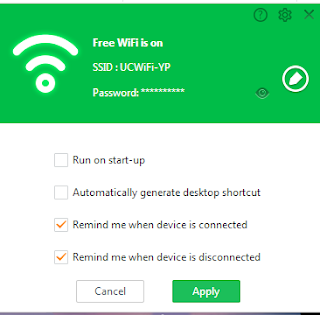 UC browser is not like Connectify nor My wifi router but you can see how much bandwidth other connected devices are using. You can customize your name and password with ease.
So if you have a PC and you havent' try out the UC browser free wifi, then you are missing alot.
Why haven't you try it the UC free wifi?