I must confess, blackberry has passed through advance hell this
year alone ranging from
Whatsapp divorce
,
Facebook divorce
, low turnover etc.
But now Blackberry finally nailed Blackberry Classic into a permanent coffin that
no amount of prayer and fasting can make it resurrect again.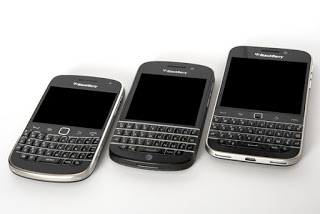 In the words of Ralph Pini, Chief Operating Officer &
General Manager for Devices at BlackBerry Ltd,
"Sometimes it can be very tough
to let go… To keep innovating and advancing our portfolio, we are updating our smartphone
lineup with state of the art devices. As part of this, and after many
successful years in the market, we will no longer manufacture BlackBerry Classic."
For many years, Classic (and its BBOS predecessors) has been
in our portfolio. It has been an incredible workhorse device for customers,
exceeding all expectations. But, the Classic has long surpassed the average
lifespan for a smartphone in today's market.
This is one honest goodbye to Blackberry classic and BB10
will only receive update… As we get set to usher in state of the art Blackberry
Android OS later this year.
#Goodbye #BlackberryBold #BB10! #RIP!