Gobe
is what will happen when you think you can get
Tecno Phantom 6
that goes for N92,800 @ the rate of N45,000 during
Black Friday
.
Disaster
is what will happen when you think you can get HP ProBook 440 Laptop 4GB
ram, 500GB hard disk at the rate of
N35,000
during Black Friday.
Abeg
, do you
want to ruin their business?
This year ongoing Black Friday on
Konga
and
Jumia
hasn't
been actually Black to me, we can as well call it Brown Friday because most of
the items listed on
Konga
from day 1 of their so called Black Friday hasn't
changed from the original price. In short if care is not taken, you'll even pay
more for an item on Black Friday than a normal day. The only phone that is
meant for
Black Friday
is the
Gionee M5 mini
on Konga going for
N35,000
other items
has a question mark.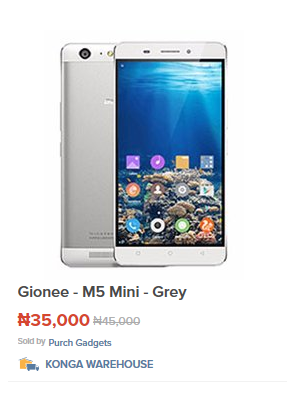 Jumia on the other hand hasn't been fair with their prices…
I don't think they should call it Black Friday, normal Friday will be
preferable. But the truth is, the real Black Friday begins from 25th
globally; that is why on Konga, you'll see 25th of Nov locked and
same with Jumia.
I
codedly
crawl pass through
Yudala
online store and I
discovered that their Black Friday begins from 24th to 28th
of November with an already flash sales of Infinix Zero 3 going for N56,500
(sound a little bit fair though)… but if they can offer
Infinix Zero 3
for that
price before the Black Friday, then things should be cheaper on their own Black
Friday.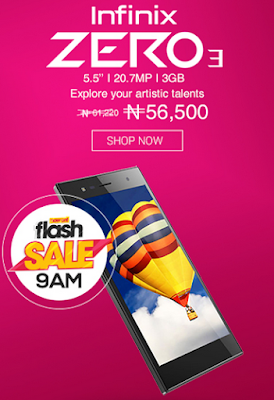 Slot on the other hand scheduled their Black Friday to 25th
of November; we are still waiting to see the magic price that will happen that day.
Now my Question
What actually is Konga and Jumia Black Friday professing?
High the normal price and put beside it another abnormal price? Or do we simply
wait for the so called Flash sale in which I know that the injurious InnJoo
will be part of the Flash sale…
I am not too bothered about Gearbest, Everbuying Geekbuying
and the rest of their Black Friday's, I am only concern about our very own Black
Friday.
Research shows that most customers are disappointed during
Black Friday than they are on a normal day because they don't really get the
items they want, at the price the budgeted for.
This is just me airing my thought aloud!