Sometimes in 2016, Nigerian Telecommunication Commission introduced the Do Not Disturb and gave Telcos one month to start implementing it.
MTN and other Telcos implemented it two month later; with the 2442 short code subscribers could opt out of the barrage of unsolicited advertorial text messages from these telcos.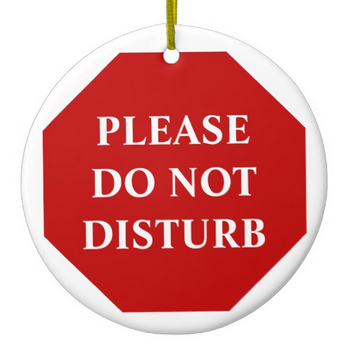 The directive issued to industry operators to activate the 2442 Do Not Disturb short Code took effect from July 1, 2016. But industry compliance doesn't seem to have matched the seriousness of the directive thus, compelling the Commission to issue a final warning to the operators.
Despite the Do not disturb implementation, Telcos still find a way to bombard subscribers with unsolicited messages.
However, at the 83rd edition of the Telecom Consumer Parliament (TCP), a spokesperson of the NCC Mr Philip Eretan, warned that any telco violating the DND directive will be charged ₦500,000.
As at December 2017, 10 million subscribers had opted into the DND zone, National Association of Telecommunications Subscribers (NATCOMS) had complained that the messages were still coming.
We're are not just tired of the unsolicited messages coming from Airtel, MTN, Glo and 9mobile, deducting N50 every month from services you did not subscribe for. Until a telco is fine, this directive from NCC will only be viewed as a mere threat.