Google Photos may be one of the best online services for people who love taking lots of pictures and videos with their smartphones. It combines cloud-based storage with its AI-based organization of images and clips. With these features, it's a must for mobile photographers.
What is Google Photos?
Google Photos is a smarter home for all your photos and videos, made for the way you take photos today.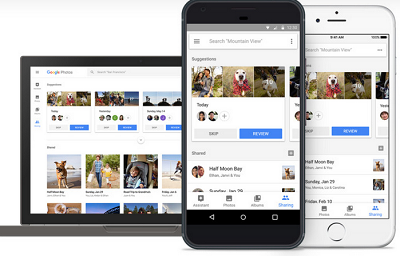 Essentially the app acts as a hub for all of your mobile pictures and videos that can easily be accessed from almost any device.
Once you snap a photo or a video on your iPhone or iPad, it's instantly uploaded to your Google Photos account, so there's no need to manually upload, select, and comb through individual photos in order to access them later, even on different devices.
With Google Photos You Get:
Free unlimited storage
The ability to free up space on your iPhone
Visual search
Automatically create movies, collages, GIFS, panoramas
Edit and transform your photos with a tap
Advanced stabilization which will turn your Live Photos into looping videos or GIFS
Smart automatic albums
The ability to send photos in seconds
Collages and photos you took a year ago on this day to feel #nostalgic
The ability to view your photos and videos on your TV with Chromecast support
Who Can Use Google Photos?
You can use Google photos from a web browser, iPhone, iPad, Android devices and even download the desktop upload for Mac and windows computers.
How Do I Get it?
Simply download Google Photos from Google app store or Apple store and signup with your gmail to get started.
What is Google Photos Assistant?
Assistant is a feature on Google Photos that allows you to create albums, collages, animations, and movies.
Google Photos Albums
Albums is a feature on Google Photos that allows you to sort your pictures into different categories like shares, people, places, things, videos, collages, animations, and movies.
You can automatically create movies from your Google Photos pictures by tapping on Assistant, and then select Movie. You have 10 different categories to choose from, including Love Story, Selfie Movie, and Doggie Movie.