It is obvious that all networks across the countries, most
especially in Nigeria are seriously competing and the competition will not stop
until my dream come through. Like I said that I still wait when blackberry
subscription will be #200 for one month. 
I was just surfing through Airtel page yesterday, when I stumbled
on their new tariff plan for BB users. Just like
Mtn
and
Etisalat
slashed down
their Blackberry tariff plan few months ago, Airtel
have also done the same yesterday.
According to what they posted on their Facebook fan page,
BB Complete Month -N1,000. Dial *440*19# or send 'bbcm' to
440
BB Unlimited Month- N1,500. Dial *440*16# or send 'bbum' to 440
Dial *141*1# for more information or visit their Facebook fan page
here
to see for yourself.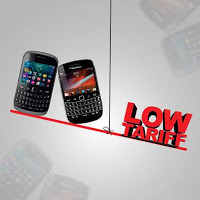 plan and can't used it on system, but to effectively
use it on your system, do this:
1.      
Look for another airtel sim
2.      
Transfer 10mb to the sim subscribed
3.      
Then, try using it on your system and it will
connect.
In my opinion, I will suggest you use the best network that
is good in your location. If it is mtn network that is okay in your location,
use it. After all with
Mtn Bis plan
, you can download up to 4GB data if not
more than at the same time browse with it on any device; and their BBC plan, you can download up to 1.5gb data if not more
than. Customer care will not always tell you the truth so that you won't finish
your data cap. 
Tested and Confirmed by me.